Best Supplements for Fat Loss
When trying to lose weight, there is always the debate of supplements. Mostly, are they needed, how much, and what types are best. However, supplements are not the king of fat loss. This notion goes against a lot of popular opinions. In fact, supplements are never wholly needed. They are there to supplement the diet, not the other way around.
Fat loss is the simple equation of calories in versus calories out. Or, in other words, how many calories you burn in one day versus how many you consume. So let's say that your daily intake is around 1,700 calories. This is how much it takes to maintain your current physique. If you eat less than 1,700kcal. that day, say 1,500, you are in a 200kcal. deficit. Over a period of time, that can add up to 1,000kcal. in a week, and 4,000kcal. in a month. Overall, you'd lose approximately 1lbs. of body fat per month, since one pound of body fat is 3,500kcal.
Now, let's say that you ate an extra 200kcal. per day instead. Over time, you would be in a surplus of 1,000kcal. per day and 4,000kcal. per month. So overall, you'd gain approximately 1lbs. of body fat per month.
Check the #1 Best-Selling Weight Loss Product
Fat loss or gain can be done without the aid of supplements. Can supplements help? Of course. There are certain supplements that aid in metabolism and fat store utilization. They are not, however, essential to losing overall body fat. That simply comes from a negative caloric intake over a long period of time.
Disclaimer!
Let's not be rash about this caloric deficit, though. Cutting your calories by 500kcal. or more per day takes a huge toll on the body. Every day the body is dependent on the amount of food you eat. If your body maintains around a certain number of calories, then drastically cutting this energy intake slows your essential bodily systems.
The body, after a few days or weeks of this deficit, will go into Starvation Mode. This attitude is the shutting down of any bodily system that does not have the direct purpose of keeping you alive. Some processes that are affected are:
Blood circulation slows
Body temperature decreases
Sex drive decreases
Sex hormone production stalls
The decrease in bone growth and density
Slowed digestion/metabolism
Drying skin
Hair thinning
Disrupted sleep
Make sure that when utilizing a caloric deficit that you do so with the help of a professional. Bodybuilding and/or strength coaches, a nutritionist or dietician, or your doctor can help to set the right deficit for you if losing weight is a priority! (source linked here.)
The Best Fat Burning Supplements
There are a few key players that can aid in fat loss. While a strong diet is key, there are some supplements that will aid metabolism or help the body utilize fat storages for energy.
L-Carnitine
L-Carnitine aids the mitochondria in improved energy production. During normal energy synthesis, the mitochondria are the powerhouse of the body, providing energy to the cells. L-Carnitine helps to decrease the effects of aging on mitochondria. It also increases the mitochondria's fat-burning potential. Lastly, it's also used as a stimulant, similar to caffeine.
Check the #1 Best-Selling Weight Loss Product
L-Carnitine can be found in many forms, including:
Acetyl-L-Carnitine (ALCAR), which is used for cognitive enhancement
L-Carnitine L-Tartrate (LCLT), which is used for power output during physical activity
Glycine Propionyl L-Carnitine (GPLC), which is used for blood circulation
This increase in mitochondrial energy also helps to boost brain power in some subjects, while giving others elongated energy. In fact, L-Carnitine's main calling card is increased energy. (source linked here.) L-Carnitine gets this increased energy from the body's fat stores. After being freed, the fatty acids are shuffled along to the mitochondria by L-Carnitine and utilized as oxidative energy.
L-Carnitine can be supplemented daily in doses ranging from 500-2,000mg. The dosage varies depending on the individual. In addition, all of L-Carnitine's counterparts follow the same dosage guidelines and can also be taken daily, depending on your goals. (source linked here.)
Forskolin
Forskolin normally works alongside L-Carnitine for fat utilization. The latter works to bring the fatty acids to the mitochondria. Forskolin works to release the fatty acids from the body's fat stores.
Forskolin releases fatty acids by activating the enzyme adenylate cyclase, which then activates hormone-sensitive lipase (HSL). Like any other lipase, HSL breaks down fat for energy by enacting lipolysis. Lipolysis is the complete breakdown of glycerides into fatty acids, which can be used as energy by the mitochondria. These fatty acids are released into the bloodstream, where they meet up with their powerhouse counterparts and give the body elongated energy.
In unscientific terms, Forskolin releases your fat from their body stores. When paired with L-Carnitine, these fatty acids are efficiently utilized as fuel. Studies even show that prolonged use improves fat burning during both training and rest. And, of course, helps to increase total fat loss over time.
Typically, Forskolin can be found with L-Carnitine as a single supplement. If not, take approximately 20-50mg daily. (source linked here.)
Caffeine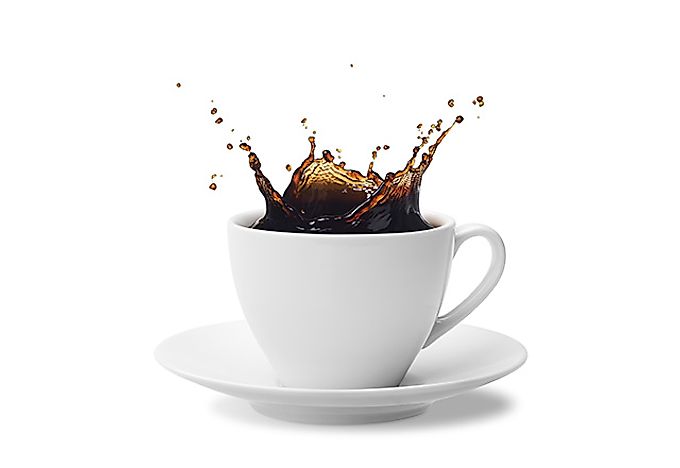 Yes, your morning coffee can help promote fat loss. Who knew?!
Caffeine has been linked to increased energy production and fat oxidation, which increase it's ability to metabolize fat. This has been linked to its stimulation of the Central Nervous System (CNS) through that coffee-jolt we all know and love. Stimulating the CNS helps to release fatty acids from fat stores. It also promotes calcium absorption from the body's calcium stores, which aids in muscle contraction. Both are extremely helpful when exercising for long periods of time.
Caffeine is also one of the most cost-effective fat loss supplements to date. As little as one cup of coffee before your morning workout can promote these benefits! Or, if you're not a cup-of-joe fan, try pre-workouts. They normally contain roughly 120mg of caffeine per serving and aid in fat loss.
However, be warned: taking more than 400mg per day can start to have negative side effects. Imagine how you feel after a couple of large coffees during a rough morning. Eventually, you crash and your head hurts, and the same thing happens to your body. So stick to one to two servings every couple of hours. (source linked here.)
Green Tea Extract
Another cost-effective fat loss supplement is green tea extract. Like caffeine, green tea extract helps to utilize the body's fat stores for energy. However, it also encourages brown adipose tissue thermogenesis, which is another form of fat utilization. This is due to the phytochemicals found in green tea; the main phytochemical, epigallocatechin gallate (ECGC), can increase fat oxidation by up to 33%!
There is one setback, though. Green tea extract has to be taken in a pretty pure form in order to have any real effect. Drinking green tea is great because it supplies some phytochemicals and antioxidants, but the proportions are not enough for fat loss. (source linked here.)
Check the #1 Best-Selling Weight Loss Product