What is ZMA?
ZMA is a supplement composed of zinc, magnesium, and aspartate. It also contains some amounts of Vitamin B6. When taken in the correct dosages, ZMA is mainly used as a sleep aid. In addition, it has also been linked to increasing zinc and magnesium levels in deficient peoples.
However, the product is mainly known in the fitness community as increasing testosterone levels in men. This is due to zinc and magnesium's link to increase testosterone in both men and women in vitro. (However, most studies have only tested men.) However, studies show that ZMA only has a significant impact on testosterone levels that are already low. If your testosterone levels are healthy, chances are ZMA will not help. (source linked here.)
The Main Functions
Primarily, ZMA is used as a sleep aid. This is because of zinc and magnesium's part in:
increased immune function
hormone regulation
normalizing sleep patterns
normalizing protein synthesis
reduced fatigue
protection from oxidative stress
improved exercise recovery
However, women are normally tentative to supplement with this supplement because of its link to increasing testosterone. While ZMA does increase testosterone in unhealthy males, its impact is too insignificant to really impact females.
In fact, everyone should be supplementing with ZMA, especially if they are: heavily active, have trouble sleeping, or are deficient in zinc, magnesium, or Vitamin B6. (However, these minerals and vitamins can also be supplemented individually. Ask your health care provider which is the better option for you!) But if you are heavily active, then ZMA will do more than increase zinc levels. It also helps with protein synthesis by promoting healthy sleep. Over time, this helps to increase muscle growth. It also protects the muscles and organ systems from oxidative stress, which have been linked to decreasing muscle density. Preventing this also helps muscle growth. So basically, supplementing with this supplement is another surefire way to make some gains. (source linked here.)
How and When to Take ZMA
This supplement is taken as similarly as other supplements. For best results, take ZMA on an empty stomach. This will ensure maximum absorption because the body can immediately digest the ZMA. For even better results, do not supplement ZMA with additional zinc, magnesium, or copper. An overdose of any one of these minerals can be toxic to the body, even when naturally deficient in one or all of them. So stick to either additional supplements or ZMA. Or ask your doctor. Or both.
There is a stigma among women and increasing testosterone levels. The media has it that women with "too much testosterone" will become "bulky and manly". This, however, is simply not the case. Women straying away from ZMA, for this reason, is also ludicrous because ZMA is only linked to increase testosterone in males who are deficient; no tests have been run on females. Besides, the benefits of This supplement should outweigh the overrun possibility of slightly increased testosterone levels.
Against popular belief, women contain some testosterone in vitro. Men also contain some estrogen (but no one ever really talks about that). However, testosterone is imperative to proper hormonal regulation, bodily processes, and everyday living. It's simply the ratios of testosterone per gender that vary, not the hormone. For women who are looking to gain significant muscle mass, regulating their testosterone levels is even more important because it's linked to muscle growth.
Testosterone is a hormone that is naturally produced in the ovaries and adrenal glands. For men, it's naturally produced in the testes and adrenal glands. On average, women only produce about 0.5-2.5 nmol/L. Comparatively, men produce approximately 9-38 nmol/L on average, depending on the man's size. Physically, women cannot handle much more than 3 nmol/L of testosterone. Even with additional supplementation, the female body will eventually cap out.
In fact, women have to be physically ill to handle significantly high testosterone levels. Most notably, high testosterone levels in women have been linked to Polycystic Ovarian Syndrome (POS). However, Polycystic Ovarian Syndrome is also linked to increased hair loss or growth, weight gain, acne, and/or menstrual problems, as well as increased testosterone levels. So, more than likely, you would know if your testosterone levels were becoming a problem.
Testosterone is an important hormone in women. Not only does it support muscle growth, but it also:
fuels sex drive
increases muscle density
increases bone density
aids in metabolism regulation
has some anti-aging effects
So the hormone you've been fearing this whole time can actually be the key component to most Cosmopolitan ads. Testosterone can help women to look younger and boost their metabolism, without deepening their voice or increasing chest hair production. Testosterone is wonderful! (source linked here.)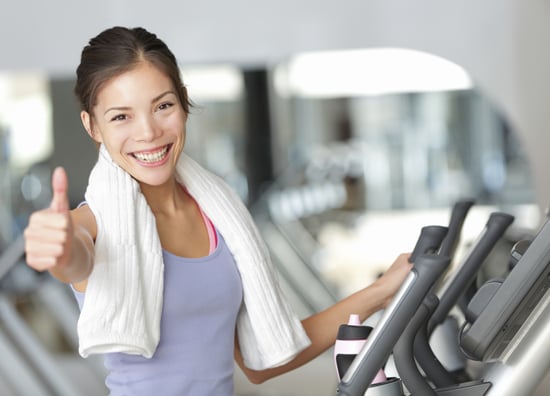 The short answer is yes. ZMA should be taken by both men and women, especially if heavily active. As mentioned, ZMA has such beneficial effects that not including it in your daily regimen is more harmful than straying away.
Zinc and magnesium additions to the diet will not spike testosterone levels in healthy women. Or, if they do, it's not insignificant enough amounts. Instead, adding ZMA will add to the many benefits of zinc, magnesium, and vitamin B6 I've listed above. Why not bask in the benefits of improved sleep quality and hormonal levels? Or improved exercise recovery? Decreased fatigue? How about increased oxidative function?
Who Should Take ZMA?
In short, everyone should take ZMA. The benefits are too numerous to count, and it will definitely help more than it will hurt. So what're you waiting for?